Washing and Fines Removal.
1/3 the water, 1/3 the power: The Ortner® is revolutionary in aggregate washing equipment for dewatering, removing fines, classifying and rinsing sand and other materials up to 3".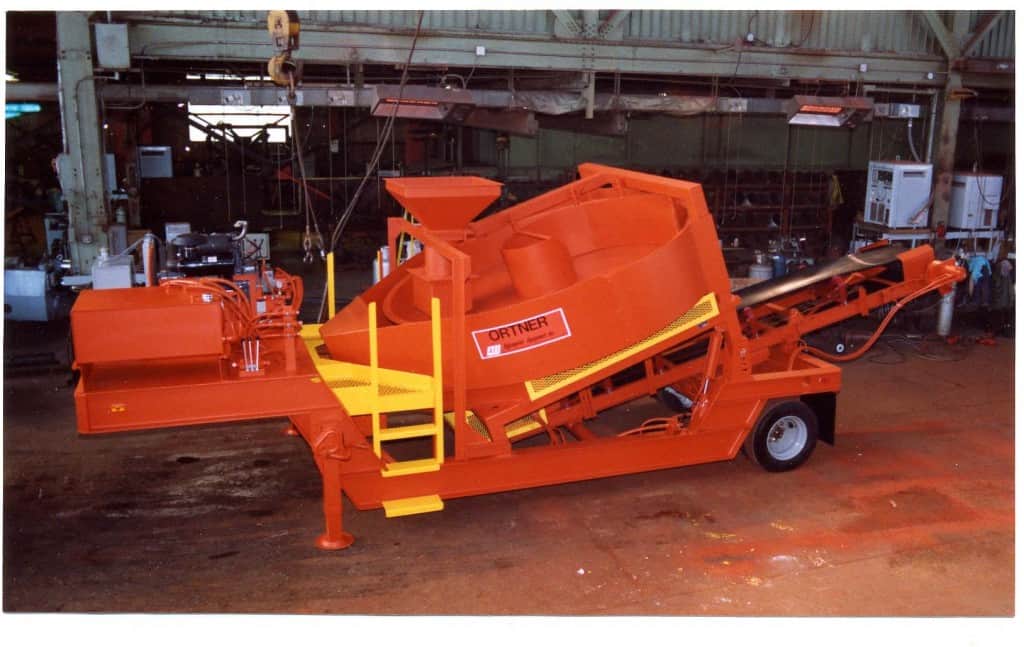 The Ortner® Sand Classifier
Material is fed into a slowly revolving inclined pan and vibrated at high frequency. The high frequency quickly separates the various sizes of material, with fines and water rising to the top and discharging over the pan's edge. The coarser material sinks to the bottom, where the settled particles are carried by the rotating pan up and out of the water. A stationary plow diverts the dewatered material to a central discharge spout.
The driving and vibrating mechanisms are mounted under the pan. This prevents contamination with the water and processed material, and increases the life of these components.
The Task for Sand Washing Equipment
The Ortner® uses much less water than other sand dewatering and classifying machines, and it consumes far less power, creating significant savings for the operator.






Ortner® Selection
and Tests
The proper Ortner application and sizing must take into consideration:
The type of material

Feed gradations

Product specifications

Water in feed and availability

Tonnage required

Feed particle shape
AEI has testing plants to assure proper Ortner® selection and applications.
Please contact us to arrange a test of your material sample, whether you plan to use the equipment to wash sand or other fines from aggregate.